protect THE 2nd amendment.
build the wall.
defend life.
Greg Steube: A Commitment to Service
trusted conservative.
army veteran.
A fifth-generation Floridian, Greg Steube has dedicated his life to service. Greg earned his undergraduate and law degrees from the University of Florida, majoring in Beef Cattle Sciences and minoring in Agricultural Law. Upon completing law school, Greg decided to enlist in the U.S. Army after the September 11th attacks.
In the Army, Greg spent one year as a commissioned Airborne Infantry Officer, and three years in the U.S. Army JAG Corps, serving as a Captain with the 25th Infantry Division in Operation Iraqi Freedom.
Greg's service continued with his election to the State House in 2010, and the State Senate in 2016. In the Florida legislature, Greg used his background in agriculture, law, and the military to build a record of accomplishment and strong defense of conservative principles.
Greg is bringing these conservative credentials to Congress, where he was elected in 2018 to represent Florida's 17th District. The district is the largest citrus producing district in the country, covering all of Charlotte, DeSoto, Glades, Hardee, Highlands, and Okeechobee counties, as well parts of Sarasota, Lee, and Polk counties.
Greg lives in Sarasota with his wife, Jennifer, and son, Ethan.
Mailing Address:
5317 Fruitville Road, #102
Sarasota, FL. 34232
endorsements
Trusted by the Conservatives YOU Trust.
VETERANS & law enforcement
Charlotte County Sheriff Bill Prumell

Highlands County Sheriff Paul Blackman

Lee County Sheriff Mike Scott

Hardee County Sheriff Arnold Lanier

Okeechobee County Sheriff Noel Stephen

Glades County Sheriff David Hardin

Florida Police Benevolent Association

Southwest Florida Chapter FPBA

"With Honor" Veterans Organization
strong conservatives
National Rifle Association

Club For Growth

National Right to Life

Family Research Council

TRUMP Florida County Chairwoman Sandra Atkinson

Florida Family Action President, John Stemberger

Republican Liberty Caucus

National Association for Gun Rights
LOCAL ENDORSEMENTS
Sarasota County Commissioners Mike Moran, Alan Maio, & Paul Caragiulo

Charlotte County Commissioners Bill Truex, Joe Tiseo, & Ken Doherty

Sarasota County Property Appraiser Bill Furst

Sarasota County Charter Review Board Member Jim Gabbert

State Attorney Ed Brodsky

Public Defender Larry Eger

Charlotte County Clerk of the Court Roger Eaton

Former State Rep. & Polk County Commissioner Neil Combee

Former Sarasota County School Board Member Frank Kovach

Manatee-Sarasota Building Industry Association

Suncoast Professional Firefighters & Paramedics

The Hispanic Vote Southwest Florida Chapter
volunteer
Want to get involved? Sign up below!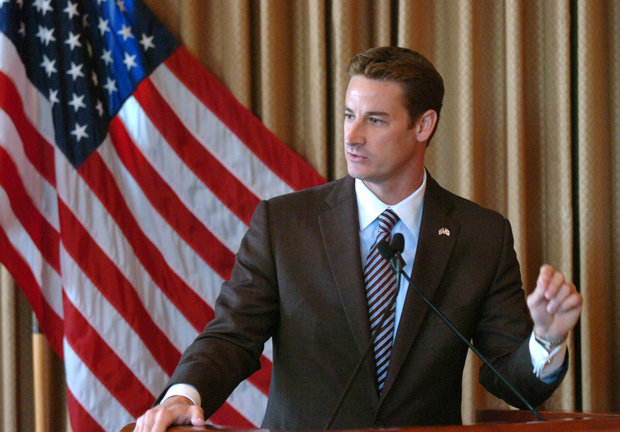 The only candidate endorsed by the NRA
Sponsored more pro-gun bills than any member of the Florida legislature.
Supported and will continue to support the repeal of so-called "gun-free" zones.
Voted against the gun-control bill passed by the legislature.
Build the wall. Secure the border.
Ban Sanctuary Cities and restore the Rule of Law.
Sponsored Florida's version of "Kate's Law" which would ban dangerous criminals from entering our state.
Sponsored legislation to repeal Instate Tuition for Illegal Immigrants.
Received an "A Rating" from Florida Right To Life
There is no place for abortion in a civilized society.
Roe v. Wade is bad law and violates the right to life guaranteed by our Constitution.
Sponsored the "Pain-Capable Unborn Child Protection Act", which bans abortions in the state of Florida after 20 weeks.
If we can't take care of our Veterans, we have lost our country.
Congress needs leaders who will hold the VA accountable and give our vets the care they deserve.
Sponsored numerous bills that lower taxes and provide a greater quality of life for Florida's veterans.